I started making a list of my favorite YA novels with LGBTQ characters, but soon realized there were way too many of them– and that many of them were already pretty well known. So I decided to focus on novels written by writers who live north of the border. There are so many terrific Canadian authors, and some of these books- while winning awards and critical acclaim in Canada- aren't getting the attention that they deserve elsewhere. So, without further ado, here are eight Canadian YA novels with LGBTQ characters:
1.Swimming in the Monsoon Sea, by Shyam Selvadurai: SO BEAUTIFUL. I've been a huge fan of Shyam Seladurai since reading Funny Boy (if you haven't, go read it right away) and I was thrilled to hear he'd written a YA novel.  This story of a gay 14 year old boy coming to terms with his sexuality in Sri Lanka is beautifully written, intense and sexy, and so vivid and rich in detail and atmosphere that it feels almost dreamlike. This is definitely one for adults as well as teens.
2. One in Every Crowd, by Ivan E. Coyote: I adore Ivan E. Coyote's writing and have for years, so I was thrilled when I heard that they had a book coming out for teens. This one isn't a novel—it's a collection of short pieces—many drawn from their own childhood. Stories about growing up, about being different, about bullying and loneliness and courage and kindness. Sometimes sad and sometimes very, very funny, but always straight from the heart.
3. (You) Set Me On Fire, by Mariko Tamaki. Fast paced, full of dark humor and keen insights, this is the story of burn-survivor Alison's first year at college. The voice is dead on and so believable, and I love how Alison tries to make sense of her sexuality in the wake of bad experiences: "It's like, why, given my MANY experiences with the claws and fangs of girls, would I decide to put myself on the path of pursuing them for the rest of my life? It's shocking to me that I could fall in love with a girl, let alone more than one girl."
4. Gravity, by Leanne Lieberman: Ellie Gold is an orthodox Jewish girl growing up in Toronto and this is her coming out/ coming of age story. Thoughtful and thought provoking on the subjects of family and faith, Judaism and queerness… and if you've ever spent a summer in Ontario's cottage country, it'll take you right back there.
5. Droughtlanders, by Carrie Mac: This is the first book in the Triskelia trilogy. These books should be WAY better known than they are. Post-apocalyptic dystopian fantasy with an epic feel and all the elements of social realism and social critique that make me a sucker for this genre, plus circus performers and very cool weather-control technology and of course, LGBTQ characters. And I love that even the nastiest characters are developed so well that you can't help having a little, albeit very uncomfortable and conflicted, empathy. Also, while you're at it, read Crush, by the same author—it's a very short novel aimed at reluctant readers, but it is not to be missed. Just a sweet, happy, lesbian love story.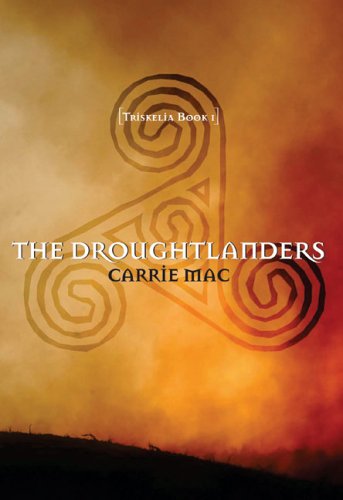 6
6. Way to Go, by Tom Ryan: The story of 17 year old Danny, growing up and coming out as a gay teen boy in small town Cape Breton in the 1990s– a coming out story, utterly charming and very authentic. And oh—the nostalgia! Mix tape, anyone?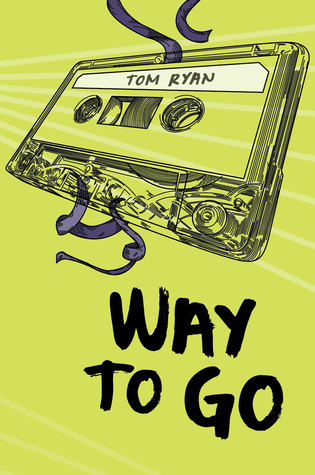 7. Tag Along… also by Tom Ryan! Super fun, all happens in a few hours, multiple views points… prom night hijinks.
8.Another Kind of Cowboy, by Susan Juby: A funny, moving and compassionate story of a gay fourteen year old boy growing up in the conservative cowboy country of Canada's prairies. Also– dressage horses! And I adored the main character, Alex: a kid who pretends his bike is a horse. Which I loved because I TOTALLY DID THAT.
So there you have it. Queer. Canadian. Awesome.
Happy reading!