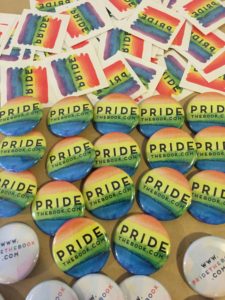 I've had three launches for Pride over the last two weeks (in Victoria, Toronto and Hamilton) and I wanted to share a few of the highlights…
The kids who stood up and took the mic to share what Pride meant to them. I loved every word they said, and I get teary at the memory. Such commitment to fairness and equality and respect for diversity. You guys are going to make the world a better place.
The teens who painted their arms and hands with inspiring messages… I loved talking to you all! Thanks for being your awesome selves and for reminding me why I wrote this book.
The mother who shared her journey of learning and acceptance after her kids came out as queer- and is now providing support and education to other parents.
All the people who bought extra copies of Pride to donate to school libraries, youth programs and churches- seriously, you rock. Tso much for helping get my book into the hands of kids who need it!
Al the wonderful people who came out to celebrate with me- close friends and family, lovely Facebook friends that I finally got to meet in person, writing colleagues, former students, friends of friends, friends of my parents, LGBTQ  allies, activists and youth advocates, and old friends I hadn't seen for five or ten or- in one case- twenty-five years!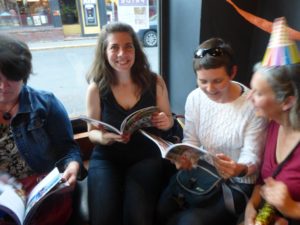 The CAKES! Is it wrong that I think cake is a highlight? I can't help it- it was so fabulous!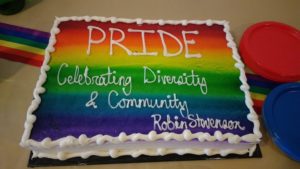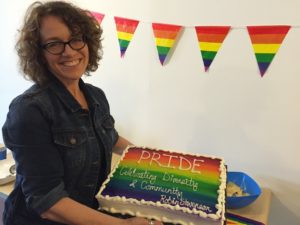 My awesome publisher, Orca. Every single person there has been one hundred percent behind this book from the beginning.
And most of all, my own parents, who came out to celebrate with me and who have never been anything less than one hundred percent supportive. My partner, who stood up and talked about what Pride meant to her and made everyone laugh and cry. And my kid, who told me that it was okay that I got teary during my talk at the launch (okay, at all three of them), because it made it all more real. I am the luckiest person, seriously.