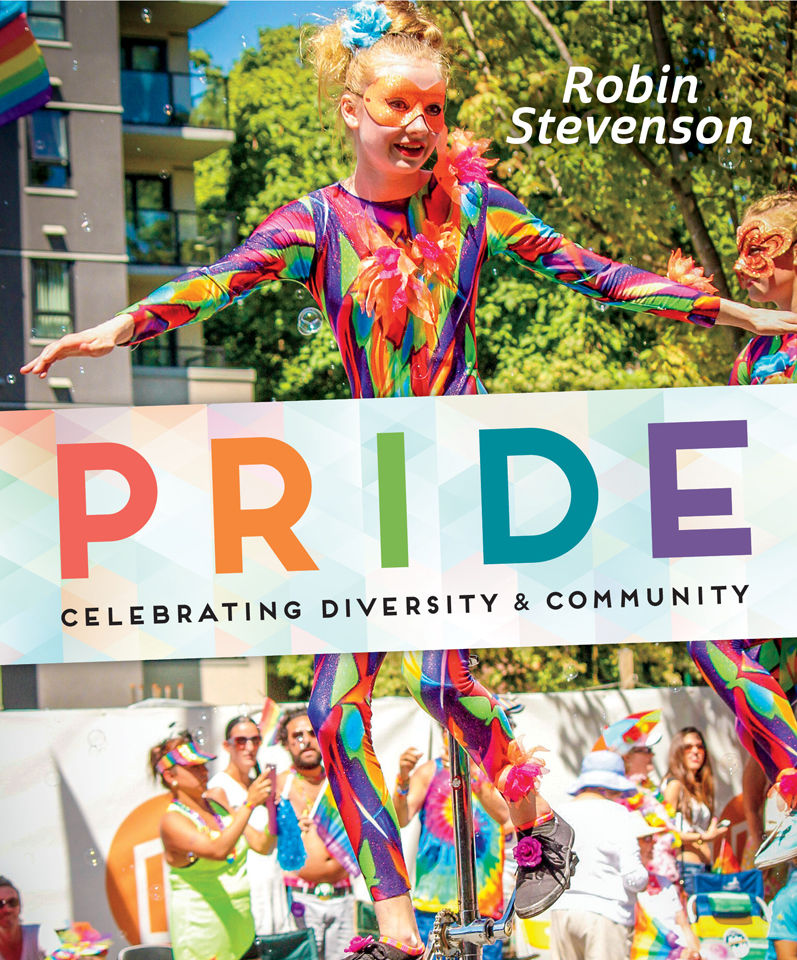 I'm always rather anxious during that time period between  advance copies going out and the first review of my newest book appearing. That's been even more true with my book about Pride- because it is about our beautiful, diverse and complicated LGBTQ community, and it feels so important for young readers and so personal for me, and I so wanted to do the subject matter justice. But here it is, the first review, and it is such a lovely one! It couldn't be nicer, and it makes me feel like maybe I actually did accomplish at least some of what I hoped to do. Over-the-moon happy to see this!
Here's an excerpt, and the link to the full review:
"Pride is a fantastic achievement, a book that gives serious attention to often ignored groups within LGBT history… While many books on sexual minorities fail to recognize non-normative gender identities, Stevenson dives right into the complexities of intersex and transgender individuals and their struggles to fit into gay and lesbian movements… Of course, what makes this book suitable and relevant to young readers is the emphasis that Stevenson places on youth involvement in contemporary and historical celebrations and activism… Pride should be shelved in school libraries and classrooms alike." (Canadian Materials, January 2016).