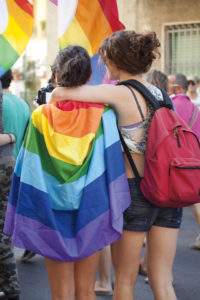 If you are a young person looking for information or resources about LGBTQ issues, or seeking support, then welcome! I'm glad you found this page.
INFORMATION: If you have lots of questions and need some good information, the Trevor Support Center is a great place to start. Questions about what it means to be lesbian, gay, trans, bi or asexual? Wondering about how your sexuality fits with your religion? Struggling with depression or anxiety? Got a crush and wondering whether to tell? Check out this page!
COMING OUT: In an ideal world, all young LGBTQ people would have the support they need to be open about their gender identity and sexual orientation. In reality, though, lots of LGBTQ kids and teens feel pretty isolated. If this is the case for you, you might wonder whether or not coming out is a good idea, and it might be hard to know who to talk to about it. The Trevor Project has an online guide to coming out that can help you think through some of your options and figure out what is best for you.
COMMUNITY: There is also Trevor Space, a social networking site for LGBTQ people and allies aged 13-24. It's a great place to meet other young LGBTQ people, get support and information, and find some community.
CRISIS: If you are thinking about harming yourself, please don't! Support is out there, and you deserve to get the help you need. If you are in the US, The Trevor Project has a suicide prevention crisis line you can call. You can call the Trevor Lifeline 24 hours a day, seven days a week. If you are in Canada, you can call the Kids Help Line for anonymous, confidential support, anytime of day or night. If you are trans, or think you might be, and  you need to talk to someone, you can call the Trans Lifeline: a hotline for transgender people, staffed by transgender people (available in both the US and Canada).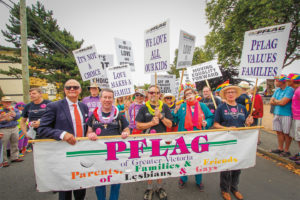 FAMILY SUPPORT: If you have come out to your parents and they have questions or concerns, they can contact PFLAG Canada. You can also call them yourself for information, resources and support. In the US, you or your parents can find more information about support for families on the PFLAG National website, including how to find a local chapter.
IT GETS BETTER: Over the last few years, more than 50,000 people have recorded videos to tell LGBTQ youth- especially those who are feeling alone or dealing with bullying or harassment– that it gets better. These messages of hopefulness are from all around the world and they are so inspiring to watch. Check it out sometime when you need a lift!
BOOKS: I'm a writer, so I can't possibly make a resources page that doesn't include books! For me, sinking into the world of a wonderful novel has always been a great source of comfort and inspiration, a way to learn, and a way to feel less alone. If you are looking for YA novels about LGBTQ characters, I've made a list of some of my favorites here. Recommending books to people is one of my favorite things to do, so feel free to email me if you are looking for something in particular.